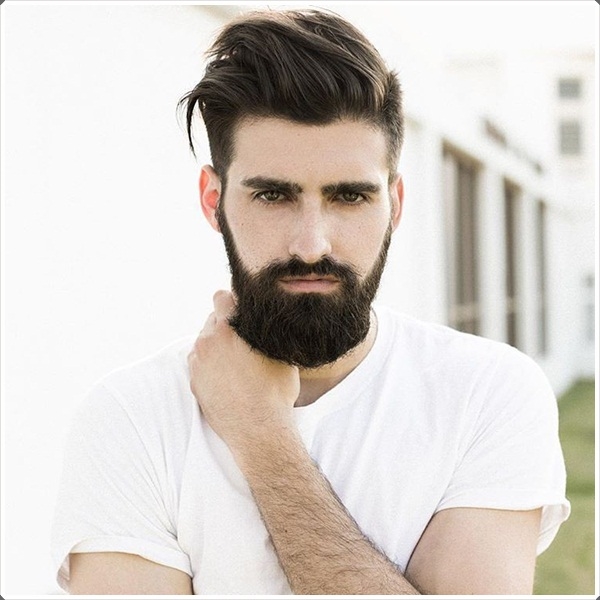 It is not easy to go for months without a facial shave. It felt rough and I looked awful. when I decided that it had reach the desired thickness, I went to get a trim and the outline was crazy. Sincerely, I look so good that you should hide your girlfriends from me.
7. Girls reply your DMs faster
Months of trying to get this hot chick to reply my three heyyy's on instagram but I was getting curved like a David Beckham free kick. They say chasing girls on the gram don't work for guys like me, but guess what I and my new friend (the beard) posed for pictures in front of a clean red Venza at the mall (not mine oh) insert filter and upload. I was getting mad love from everyone. One message pops up, guess who she called baby?
6. You become a crazy photogenic
The stress of taking a picture, trying to find the perfect lighting when your face is smooth like an egg. But with beards everything appears perfect. you can take a selfie while taking a poo and the tissue paper company will pay you for the picture.
5. Popularity takes over
Same day I got my trim, I decided to cause some trouble on my whatsapp. Took a sexy selfie, looking the other direction and all, set up my new profile picture and waited. Next day, more than half the girls on my contact were using my picture to get their boyfriends jealous. Hahahahaha.
4. People respect you
Sometimes when you go to the mall and enter a store knowing you aren't going to get anything. The store attendants know this already and reply you lazily while you are forming interested. But with a beard its different. I was standing in a jewelry store innocently admiring a wrist watch. The manger came out to welcome me and offered me drinks. I was broke, just so you know.
3. A few people think you're unserious
I didn't get the same mad love from everyone, school on the other hand was different. Lecturers look at you with scrutiny and in the exam hall, you get called to sit in front for doing nothing.
2. Most people think you've made it
Everyone assumes you must have crazy money to grow the perfect beard. Immediately I posted the first picture with my beard, friends I haven't spoken to in years started calling, telling me about work problems, school fees etc. I only they know that we are still on same level. They still don't believe when I tell them I am broke.
1. With a good beard comes great things
Everything changes when you have a clean properly groomed beard, you become a celebrity.