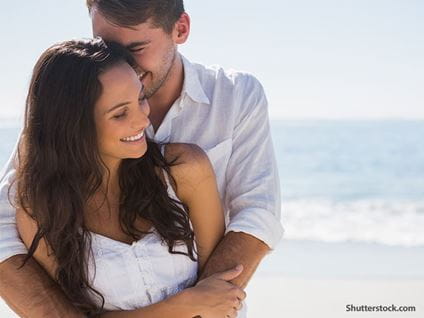 Ladies: Women like attention and appreciations from their partners forgetting to show same to their man, even though men don't show it often but they crave for love, attention and appreciation the same way women do and most relationships have ended because of the assumptions that only a woman needs care and pampering.
Men do feel neglected too which is why this article is a must for every woman who wants a successful relationship. Here are some things a woman should do to make her man feel special and appreciated.
Don't criticise him all the time: "If your guy is doing something to impress you, or just to achieve something else, do not be overly critic with him, if you think that he might not be able to do it, it's better to sit him down and discuss, instead of just delivering hurtful blows of criticism because criticism will just gain you his frustration and anger, if you deal with the issue calmly and support him, he will definitely feel special".
Compliment him: "Never fail to compliment your guy for his efforts, or just in general, tell him what a good man he is, compliment his achievements and accomplishments because complimenting him will reinforce his confidence, happiness and love towards you, these compliments matter a lot as he will value your thoughts and they also make him feel good about himself".
Accept your mistakes: "If you know you made a mistake, it is always better to peacefully own up to it, do not manipulate him to make him give in or make him believe that it is his fault, just because you don't want to hurt your ego".
Surprise him: "You can always keep it simple or look for innovative ways to hand them over to him, even though they might not cost much, these gestures would be priceless for him".
Listen to him: "Heated arguments and debates are a completely normal part of romantic relationships but during such times, when the guy tries to explain his point of view, do not yell at him whether you would agree or not is a totally different question because if you do not let him voice his opinions, he will end up thinking that you don't care about what he thinks".
Unexpected affection: "You can do a lot of things in this department, you can wake him up to a kiss, tiptoe from behind and give him a hug, give him occasional suggestive gestures and a lot more as these funny, playful gestures play a huge role in your relationship because they keep the relationship full of life, and they will also make your guy happy and make his heart swell with love".
Flirt with him in front of others: "Hand-holding and kisses in public may or may not make your guy awkward; even though he may seem awkward, he would love these public displays of affection, watching other guys burn with jealousy gives a high that most things in the world couldn't give you".